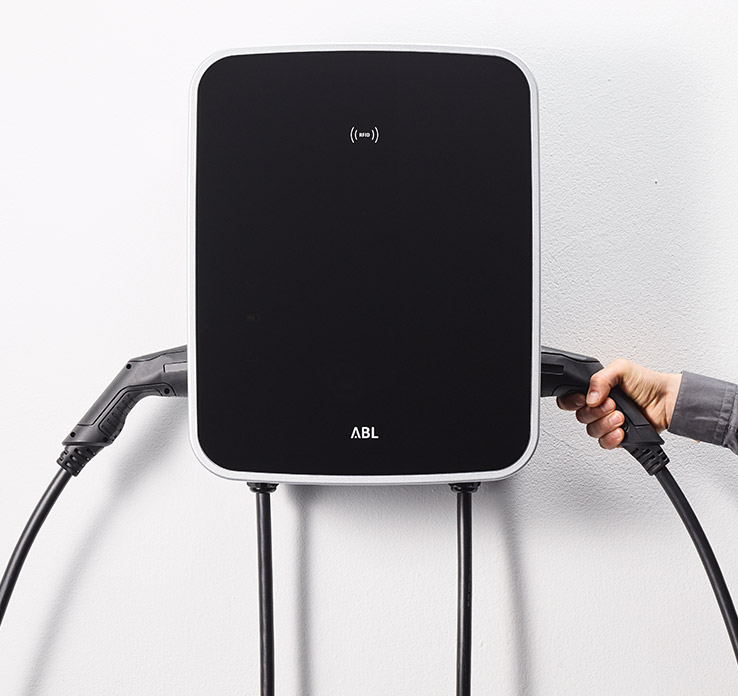 The smart twin wallbox with billing, load management and remote software updating
The Wallbox eMH3 is the ideal solution for multiple unit installations on company or hotel parking lots. Because the Wallbox eMH3 has two charging points, multiple unit installations can be set up quickly and in a space-saving manner.
With the Wallbox eMH3, loads can be controlled and, in conjunction with a backend, billing by kWh can be carried out accurately. We also offer the wallbox in compliance with German weights and measures legislation.